Studio closed until further notice
March 14, 2020
I have decided to close the studio until it is safe to bring people together again. A sad decision to have to make, indeed.
Along with the temporary loss of the creative space, I'm finding the transition into this indefinite time frame to be difficult. Being outdoors and admiring the spring flowers has been a comfort… and an inspiration. Let's all try to stay creative, enjoy the time we have in our homes, and watch the flowers bloom together.
Our intention is to hold spring classes. My current plan for the spring semester is to delay the start date and offer a shortened semester of 8 weeks. The 8 week semester will begin on April 13th. As the situation evolves I will revisit this plan and keep you updated.
Looking forward to seeing all of you again, as soon as possible!
With love,
Liz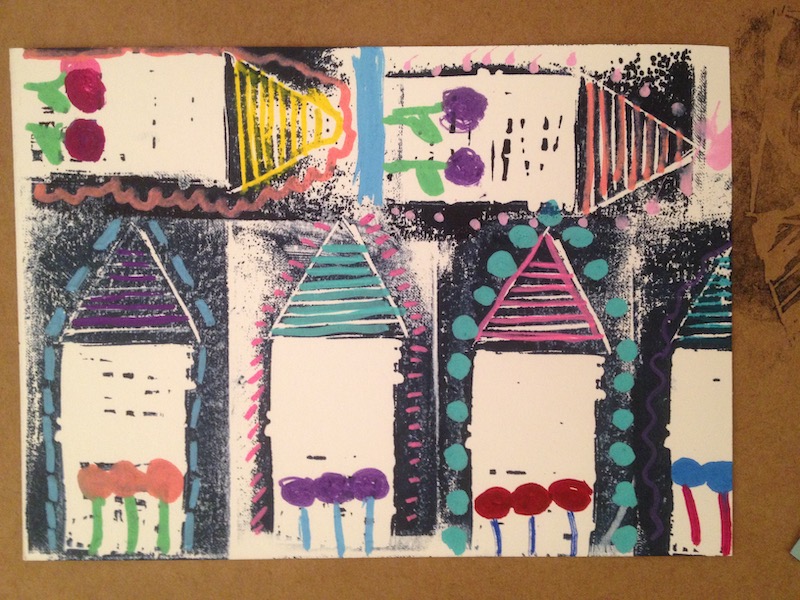 Rubber block prints with acrylic markers, Annie Stockman, age 10