Week 6: Fiber Arts (August 1 – 5)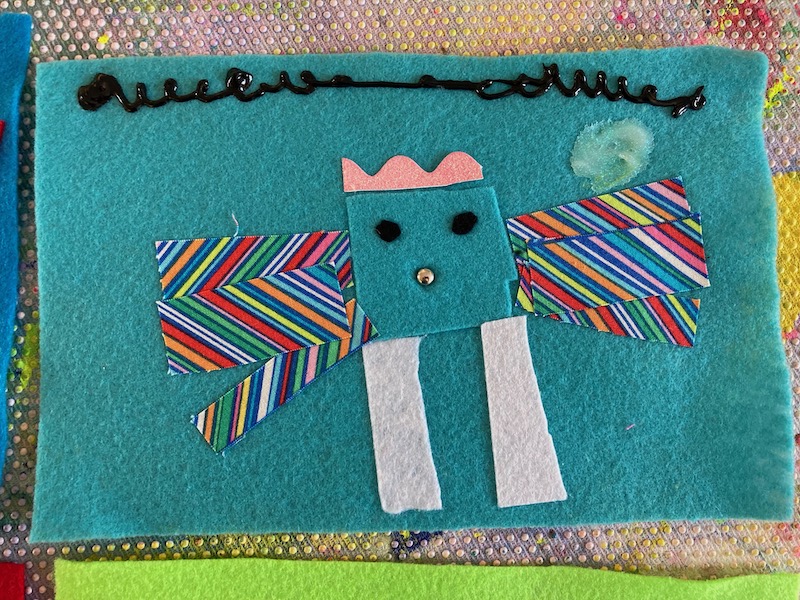 Monday-Friday, 9:00 am - 2:30 pm
08/01/2022 - 08/05/2022
This week will start with viewing fabrics, yarn, and thread under a microscope to see how they're made (so interesting!). From there we will make our own printed and tie dyed fabrics to use in the week's project. We'll make fusible fabric wall hangings, craft pompom creatures and homes for them to live, make yarn tassels, learn finger knitting, paint on cotton, make mono prints, and stitch felt pets. There will also be a huge, collaborative embroidery project throughout the week.
---
To register for this class, please complete the form below and pay by credit card. After you've completed the online signup and payment, you'll receive an email with a link to a registration, policies, and waiver document. Please complete this registration and waiver, and bring it with you to the first class.
Sibling discount: If you are registering more than one sibling in the same semester, enter SIBLING in the Coupon Code field below for a 10% discount.
This section is full. Please try another section or class.