Week 4: Upcycled Toy Making (July 17 – 21)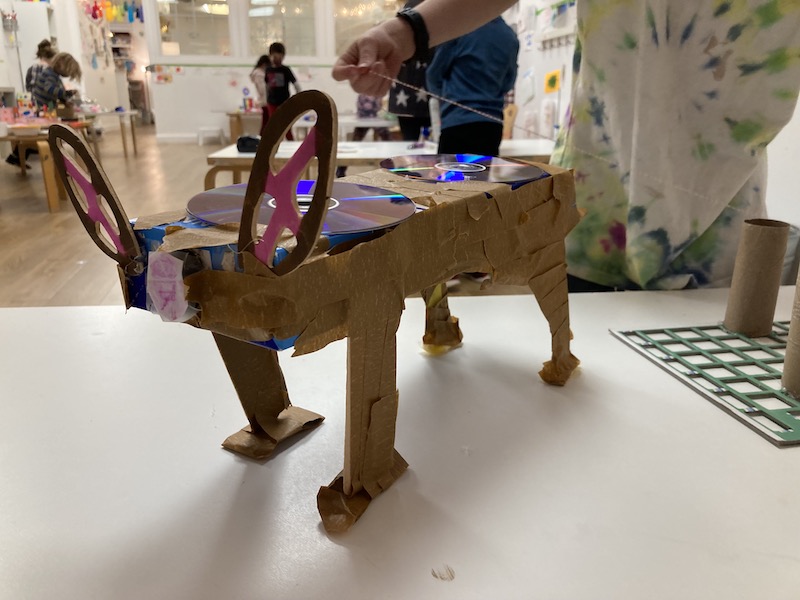 Monday-Friday, 9:00 am - 2:30 pm
07/17/2023 - 07/21/2023
Throughout this week we will be crafting with all sorts of fun and interesting supplies, mostly upcycled! Activities will include making cars, walkie-talkies, catapults, fidget toys, 'collectable' cork people & pompom animals, and more! Some of our more sturdy toys will come to the park with us, during our outside time. Enrollment limited to 8.
---
To register for this class, please complete the form below and pay by credit card. After you've completed the online signup and payment, you'll receive an email with a link to a registration, policies, and waiver document. Please complete this registration and waiver, and bring it with you to the first class.
Sibling discount: If you are registering more than one sibling in the same semester, enter SIBLING in the Coupon Code field below for a 10% discount.
Register Now!
Bookings are closed for this event.