Thread, Stitch, Weave for 9-12s: Fridays at 1:00 (Early Fall 2021)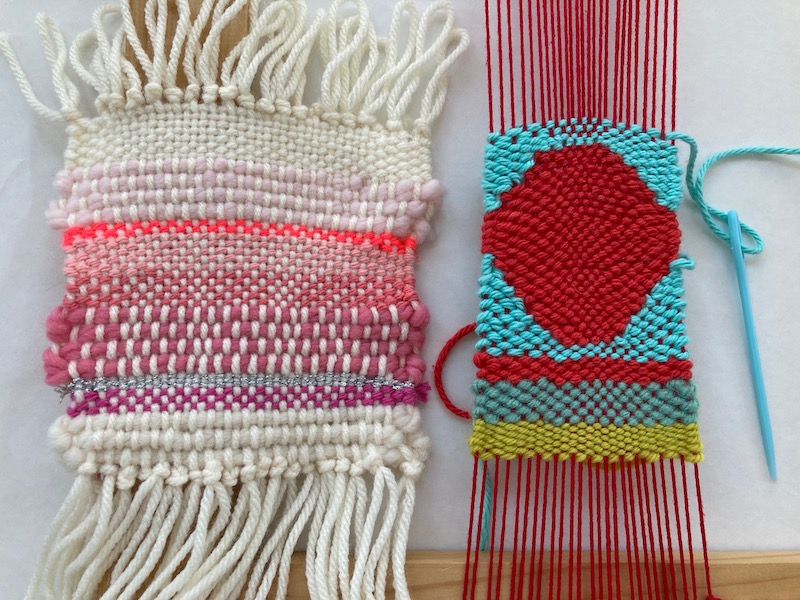 Fridays at 1:00 pm - 3:00 pm
09/24/2021 - 10/29/2021
Thread, Stitch, Weave (Ages 9-12) – 2 hrs x 6 weeks
In this 6 week class we will focus on three areas of fiber arts: weaving on frame looms, creating string art compositions, and stitching soft sculptures and stuffies. Students will have fun designing paper patterns for their soft sculptures and bringing them to life with colorful fabrics, beads, and contrast stitching. These can be abstract or representational! Our weaving and string art compositions will also include designing patterns plus a focus on types of yarn and string, exploring their textural elements. If time allows we will do a bit of paper collage for our string art boards…. And make yarn pompoms. Enrollment limited to 6 per section.
---
To register for this class, please complete the form below and pay by credit card. After you've completed the online signup and payment, you'll receive an email with a link to a registration, policies, and waiver document. Please complete this registration and waiver, and bring it with you to the first class.
Sibling discount: If you are registering more than one sibling in the same semester, enter SIBLING in the Coupon Code field below for a 10% discount.
This section is full. Please try another section or class.