Bookmaking for Ages 5-7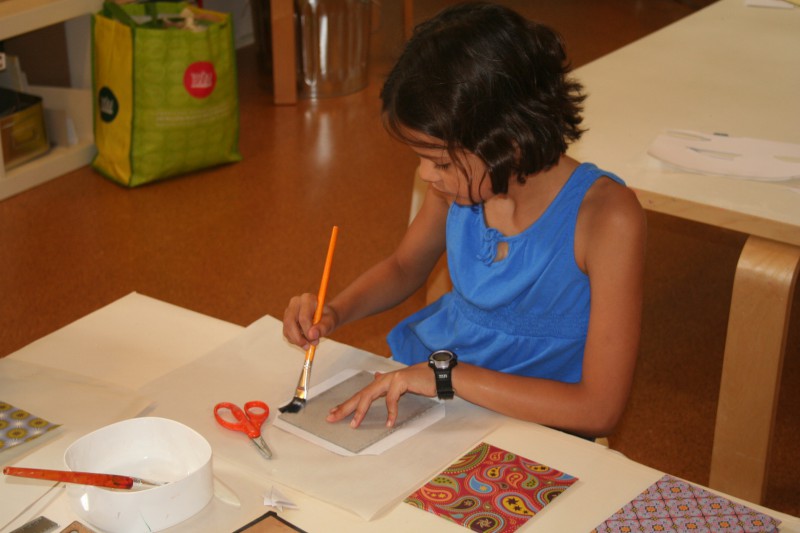 Monday-Wednesday, 9:00 am - 12:00 pm
07/08/2019 - 07/10/2019
Bookmaking is an ancient craft that we will explore, while adding modern twists. We will make books with with sewn bindings, tape bindings, twig bindings, and even no bindings (accordion fold and scrolls)! Collage, stamping, printmaking, and illustration will fill these one-of-a-kind creations, some so tiny that they can fit into a matchbox.
This section is in the mornings (9:00am – 12:00 noon), for 5 – 7 year olds.
This section is full. Please try another section or class.