MuckyMessmakers with the Backyartists: Thursdays at 11:00 (Early Fall 2023)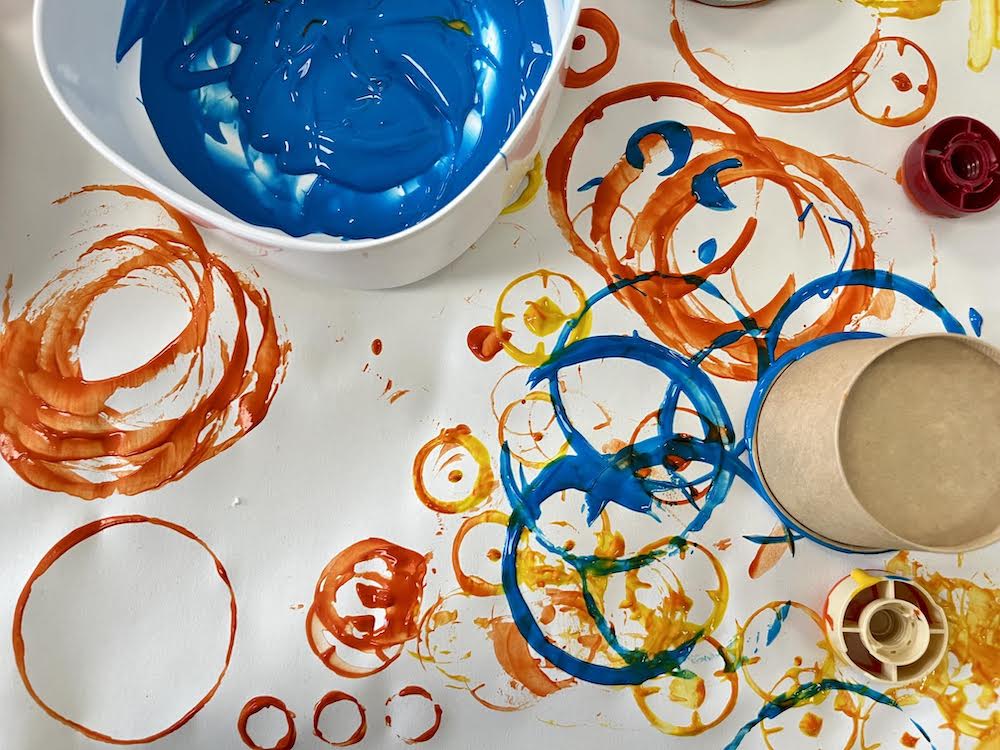 Thursdays at 11:00 am - 12:00 pm
09/21/2023 - 10/26/2023
MuckyMessmakers Art and Sensory Play with Backyartists (Ages 3 – 5 yrs) – 1 hour x 6 weeks
Let two experienced early childhood educators engage your preschool and pre-k aged children in art and sensory play during our weekly Backyartists Playgroup. Each week will have a theme based on an art concept, such as color mixing, types of lines, or sculpture making. Nicole and Rachel, owners of Backyartists, LLC, will sing songs, read a story related to the theme, and invite children to explore process art and sensory play activities. These classes are for children ages 3 – 5 years old, with a caregiver. Enrollment limited to 8.
---
To register for this class, please complete the form below and pay by credit card. After you've completed the online signup and payment, you'll receive an email with a link to a registration, policies, and waiver document. Please complete this registration and waiver, and bring it with you to the first class.
Sibling discount: If you are registering more than one sibling in the same semester, enter SIBLING in the Coupon Code field below for a 10% discount.
This section is full. Please try another section or class.