Mixed Media for 9-12s: Thursdays at 3:30 (Early Fall 2023)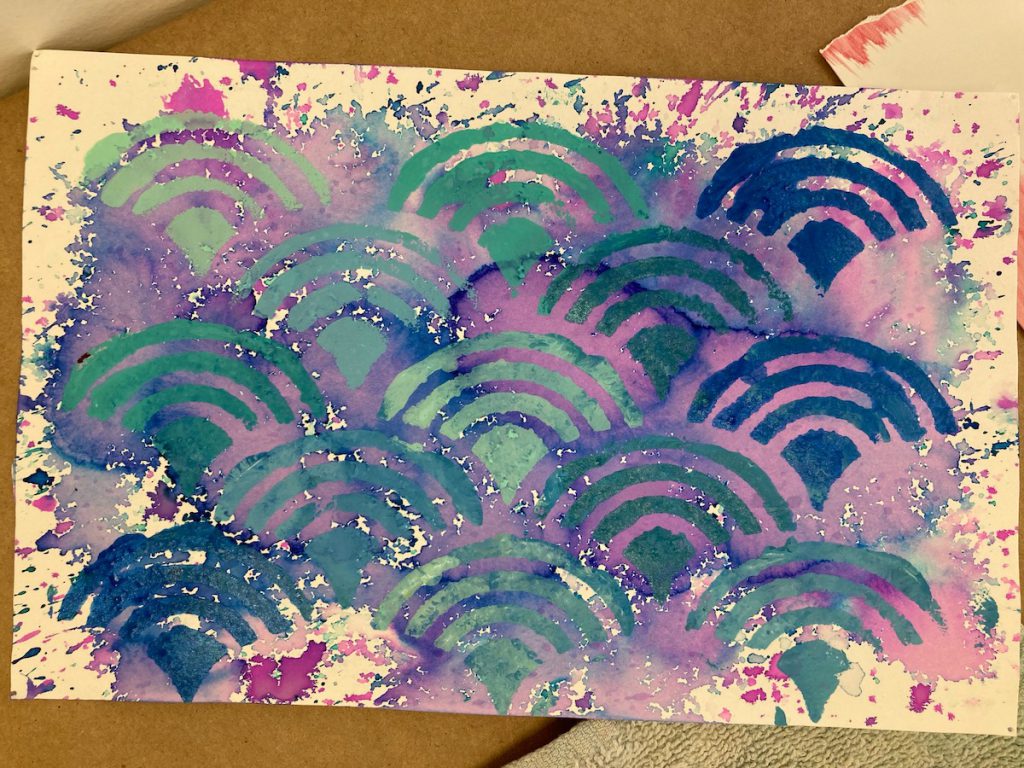 Thursdays at 3:30 pm - 5:30 pm
09/21/2023 - 10/26/2023
Mixed Media (Ages 9-12) – 2 hrs x 6 weeks
In this class we will explore some of the many ways art mediums can be combined. We will explore painting and printing techniques, including scrape painting, gelatin and silkscreen printing, stenciling, and painting with gouache. Students will create sheets of art papers with unique and dynamic surface designs. These papers will serve as starting points for our craft projects. This is very much a process-based class with very exciting results! Enrollment limited to 8.
---
To register for this class, please complete the form below and pay by credit card. After you've completed the online signup and payment, you'll receive an email with a link to a registration, policies, and waiver document. Please complete this registration and waiver, and bring it with you to the first class.
Sibling discount: If you are registering more than one sibling in the same semester, enter SIBLING in the Coupon Code field below for a 10% discount.
This section is full. Please try another section or class.