Fiber Arts: Section 1 (Fall 2019)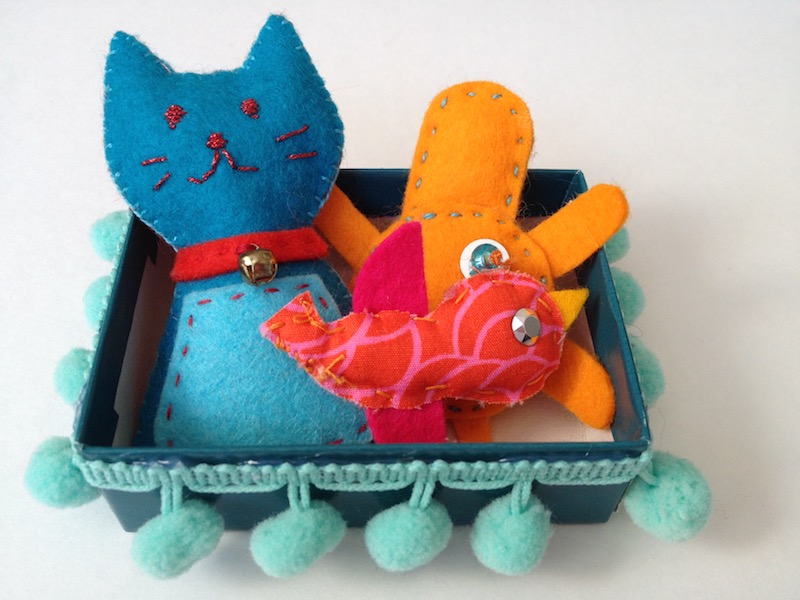 Tuesdays at 4:00 pm - 5:30 pm
09/17/2019 - 11/19/2019
Fiber Arts (Ages 8-10) – 1.5 hrs x 10 weeks
In a relaxed, cozy atmosphere come explore traditional and modern fiber art techniques, with the joy of crafting and creative spontaneity flavoring it all.
Projects we will take on include:
* Printing on fabric
* Marbling fabric
* Embroidery and hand stitching
* Weaving
* Heat transfer vinyl
* Fusible fabric collage
* Silk painting
* Soft sculpture
* And using beads, buttons, sequins, and more for embellishments
This is a class that allows for individual project ideas and exploration, therefore is for all skill levels.
---
To register for this class, please complete the form below and pay by credit card. After you've completed the online signup and payment, you'll receive an email with a link to a registration, policies, and waiver document. Please complete this registration and waiver, and bring it with you to the first class.
Sibling discount: If you are registering more than one sibling in the same semester, enter SIBLING in the Coupon Code field below for a 10% discount.
Register Now!
Bookings are closed for this event.