Fiber Arts for 12-14s: Thursdays at 3:30 (Late Fall 2020)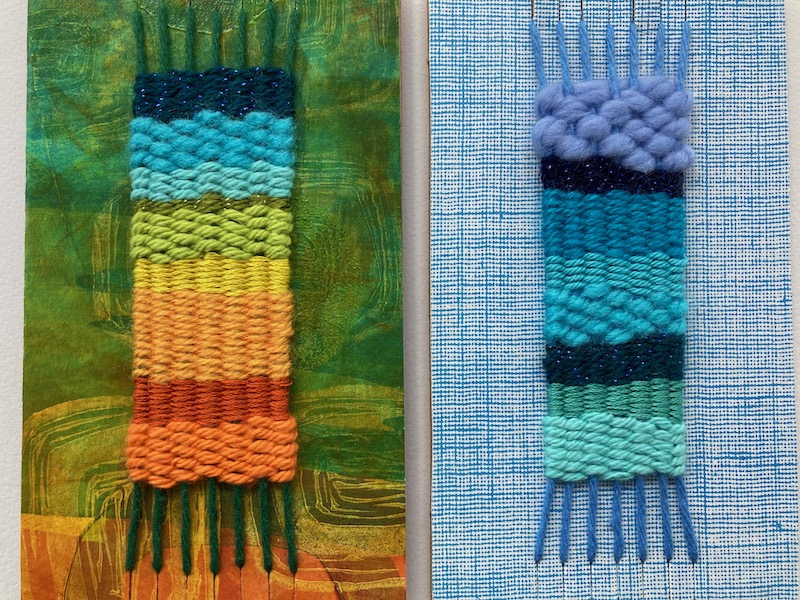 Thursdays at 3:30 pm - 5:30 pm
11/05/2020 - 12/17/2020
Fiber Arts (Ages 12-14) – 2 hrs x 6 weeks
In this 6 week semester, we will spend time printing our own fabrics, creating a multi layered wall hanging, weaving on handmade looms, and designing and stitching key chains. Fiber arts combined with wood, paper, and canvas will run through our projects. This class is less of a how-to-sew class and more of an exploration of the wide world of fiber arts! Enrollment limited to 6.
---
To register for this class, please complete the form below and pay by credit card. After you've completed the online signup and payment, you'll receive an email with a link to a registration, policies, and waiver document. Please complete this registration and waiver, and bring it with you to the first class.
Sibling discount: If you are registering more than one sibling in the same semester, enter SIBLING in the Coupon Code field below for a 10% discount.
Register Now!
Bookings are closed for this event.