Fabric Arts: Section 1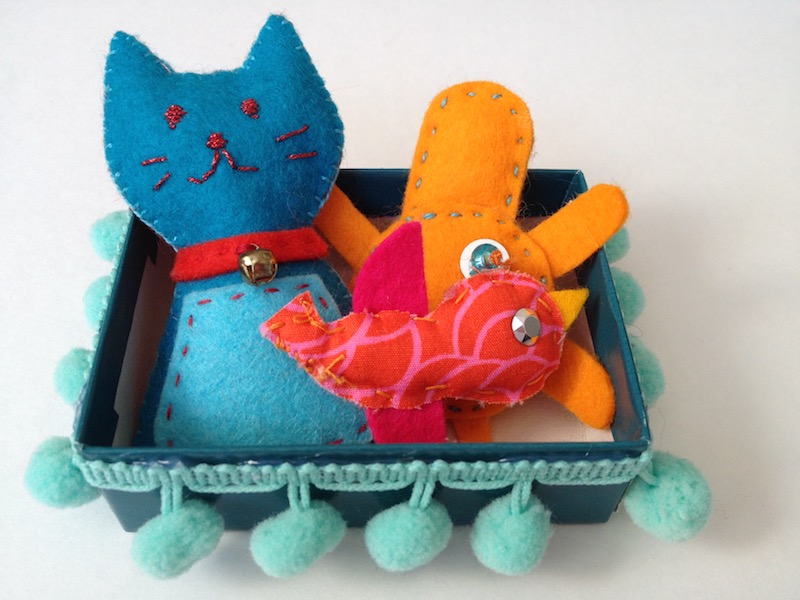 Tuesdays at 5:30 pm - 7:30 pm
09/25/2018 - 11/27/2018
Fabric Arts (Ages 8-12) – 2 hrs x 10 weeks
Fabric Arts is a class that explores the many ways fabric can be used and manipulated artistically. We will practice basic hand sewing skills by embroidering a simple pet portrait and then stitching & stuffing mini box pets. We will then launch into batik, appliqué, printing onto fabric, the world of iron-on (gems, fusible fabric and image transfers), and ways to embellish with acrylic wash, fabric markers and pastels. Throughout the semester we will look at and discuss some past and current fabric and soft sculpture artists. This is a class that allows for individual project ideas and exploration, therefore is for all skill levels. Bring dinner along, if you'd like, to enjoy during this two-hour evening class.
Register Now!
To register for this class, please complete the form below and pay by credit card. After you've completed the online signup and payment, you'll receive an email with a link to a registration, policies, and waiver document. Please complete this registration and waiver, and bring it with you to the first class.