Art and Craft for Play! (Ages 6-8): Mondays at 3:30 (Early Fall 2023)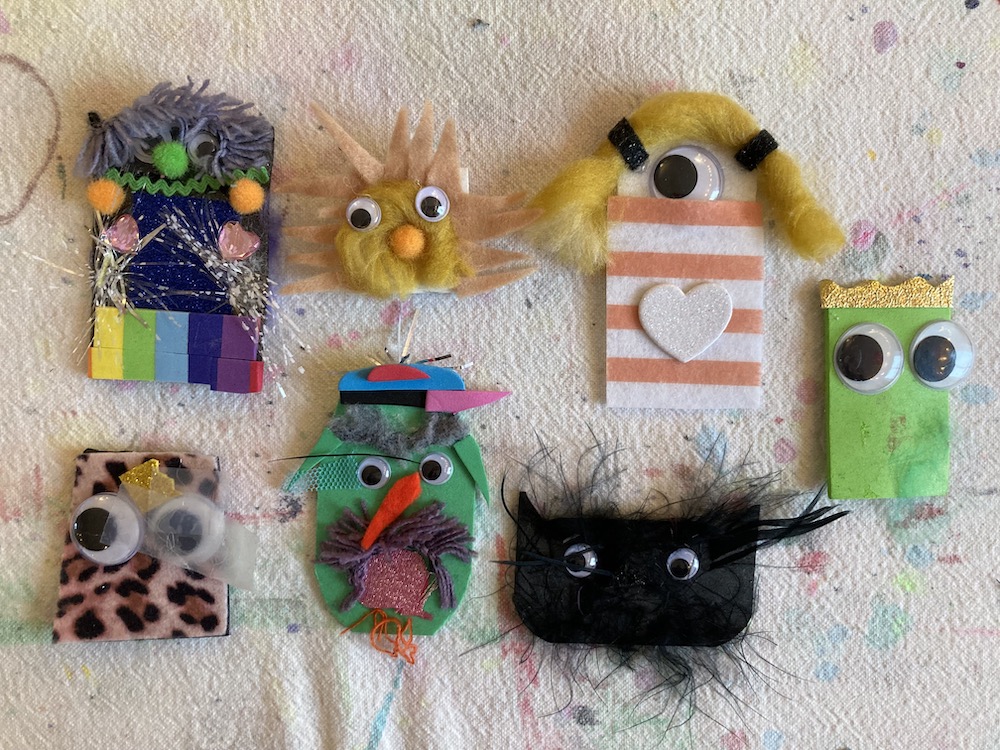 Mondays at 3:30 pm - 5:30 pm
11/13/2023 - 12/18/2023
Art and Craft for Play! (Ages 6-8) – 2 hrs x 6 weeks
What fun it is to craft and then play with your project :) In this class we will be crafting with lots of fun and interesting supplies, mostly upcycled, to create toys and collectibles. Activities will include making cars, walkie-talkies, paper dolls, spinning tops, magic wands, 'collectible' animals, and more! Enrollment limited to 8 per section.
---
To register for this class, please complete the form below and pay by credit card. After you've completed the online signup and payment, you'll receive an email with a link to a registration, policies, and waiver document. Please complete this registration and waiver, and bring it with you to the first class.
Sibling discount: If you are registering more than one sibling in the same semester, enter SIBLING in the Coupon Code field below for a 10% discount.
This section is full. Please try another section or class.